Subscribe by Email
Or Follow Via Blogger!
My Profile
Lindsay G.

(Pronounced as Lind-zey)
---
Part time Fashion Enthusiast,
Full time Foodie
Contact:
lindsayvoitton@gmail.com

Adverts/ Collabs/ Invites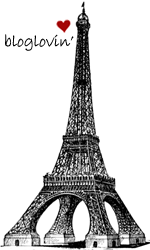 FOLLOW ME on Bloglovin'



"Don't follow the crowd. Take your own risks and follow your heart"




Click 'em!
HOME
Instagram
Askfm (New)
Closet Sale
Nylon Mag: Pizza Obsession
Wednesday, 8 July 2015 | 23:25 |
Take a Pizza my heart Tank: Cotton On
Ad: Visual Mass- GSS 1 FOR 1 Promo
Saturday, 6 June 2015 | 20:27 |
There's a really bright LED signage so it was pretty easy to find the shop!
Omg probably the hipster-est spectical shop i've seen so far.
I mean.. check out the interior design!
I swear all optical shops should have this light bulb mirrors too. Such a clever concept! It produces a pretty 'ring light effect' on your eyes when you look into the mirror to try the glasses on.
Need one of this in my room!
A wide range of sunglasses and frames to choose from that are all in style this season.
They range from square frames, to vintage round frames, and even rectangular frames for those who prefer something slick!
Ad: Bucktile St. Cafe
Saturday, 30 May 2015 | 16:45 |
Traveled from the east all the way to the west for a little cafe date with my bf the other day.
Yes, it was all worth it!
Thank you Bucktile Cafe for the invite!
Do check out at the end of the post for some great deals!
Already loving the decor of this cafe before even going in.
Yes, I get so excited whenever cafes have free WiFis because I always use my phone whenever i'm eating
(yes yes i know.. bad habit!)
For all those girls who loves taking ootds, you can do so outside their cafe while waiting for your food! Haha
Got prop somemore <3
Pretty pretty items on their shelves.
And I need that deer head sculpture in my room!
I got really excited when I saw this poster on their wall once I walked in.
Like an icecream shop, they have so many icecream flavors its crazy!
Milk & Cookies.. Strawberry Shortcake.. English Earl.. Iced Mocha
TOASTED MARSHMALLOW!?
Look at this cutie!!
I'm such a sucker for pretty things that you can eat.
They even have a mini plant placed there in the Oreo 'soil'
I wish I did snap some photos of the insides while I was eating it because you can totally see the different layers in it.
You can feel it melt in your mouth!
But I was too busy devouring this little thing.
Trust me, it's definitely a must try item in their cafe!!
Haha I love their quirky menu so much!
Reminds me of my primary school notebook.
If you read closely, they have a 'Mysterious (om nom nom nom) Velvet' Cake
Yes, we all love Red Velvet cakes, but for them, it's a little special from our usuals.
Not sure why I love this shot so much.
Maybe it's because of all the colors on this rainbow cake!
It would be a plus point if they made it a little more moist. But it's tasty nevertheless!
Thank you for letting us try it!!
Haha this cake would definately spice up anybody's instagram cafelay!
My bf and I LOVES red velvet cakes.
It's like the most romantic cake of all cakes don't you think?
But we managed to try their special velvet cake- the Blue Velvet Cake!
It looks so so pretty!!!
The cake is perfectly moist and tastes just as delicious as the original red velvet cake.
The perfectly creamed layers made it even better!
Had a hot Caramel Latte for myself!
Love how all their delicious snacks are so instagramable as well!
* looking at all of the food/fashion instagramers out there * :P
Thank god they have savory snacks as well!!
We were so so hungry.
They let us try their 'Ooh LaLa Fries with Truffle Oil' too which my bf devoured within a few mins LOL
It's fried to perfection and there's also a distinct taste of the truffle oil that we always love.
It's so good!
After out meal, we headed to the 'Bucket List' at the back of the cafe that was filled with everybody's hopes and dreams.
It was so fun reading all of them!
All markers and cards are in the Bucket. Decided to write mine myself!
Try to spot mine when you are there :P